Microsoft is all set to host the company's flagship technology and business conference- Future Decoded, in just couple of hours from now.
The two-day event, which is taking place in Mumbai is entitled as India's largest event on 'Digital Transformation' and will bring together 1,500 business and government decision makers to engage in conversations on how technology will transform all aspects of our work and life.
We at GizBot are reporting live from the event that focuses on how digital technology is empowering people and organizations across governments, education, banks, hospitals, e-commerce, entertainment, and manufacturing organizations.
The event will also see discussions on the future endeavors of developers or IT professional. The day two will see keynote addresses by government, business, and technology leaders like Chandrababu Naidu, Chief Minister, Andhra Pradesh, Lord Jonathan Evans, Former Director General, MI5, Günter Butschek, CEO, Tata Motors Ltd., Anil Rai Gupta, Chairman and MD, Havells, and Satya Nadella, CEO, Microsoft.
SEE ALSO: Microsoft Cognitive services launches new tools for developers
The leaders and speakers during the event will focus on digital transformation in industries such as manufacturing, BFSI, healthcare, media and entertainment, retail, e-commerce and professional services.
Besides, the conference will also feature immersive experiential zones that showcase cutting-edge technologies that are being used to digitally transform organizations in India. You can take a glance on such technological innovations in the live blog.
You can also keep a track of the events by following the hashtag #GizBotMicrosoftFutureDecoded2017
Feb 22, 2017 | 12:00:20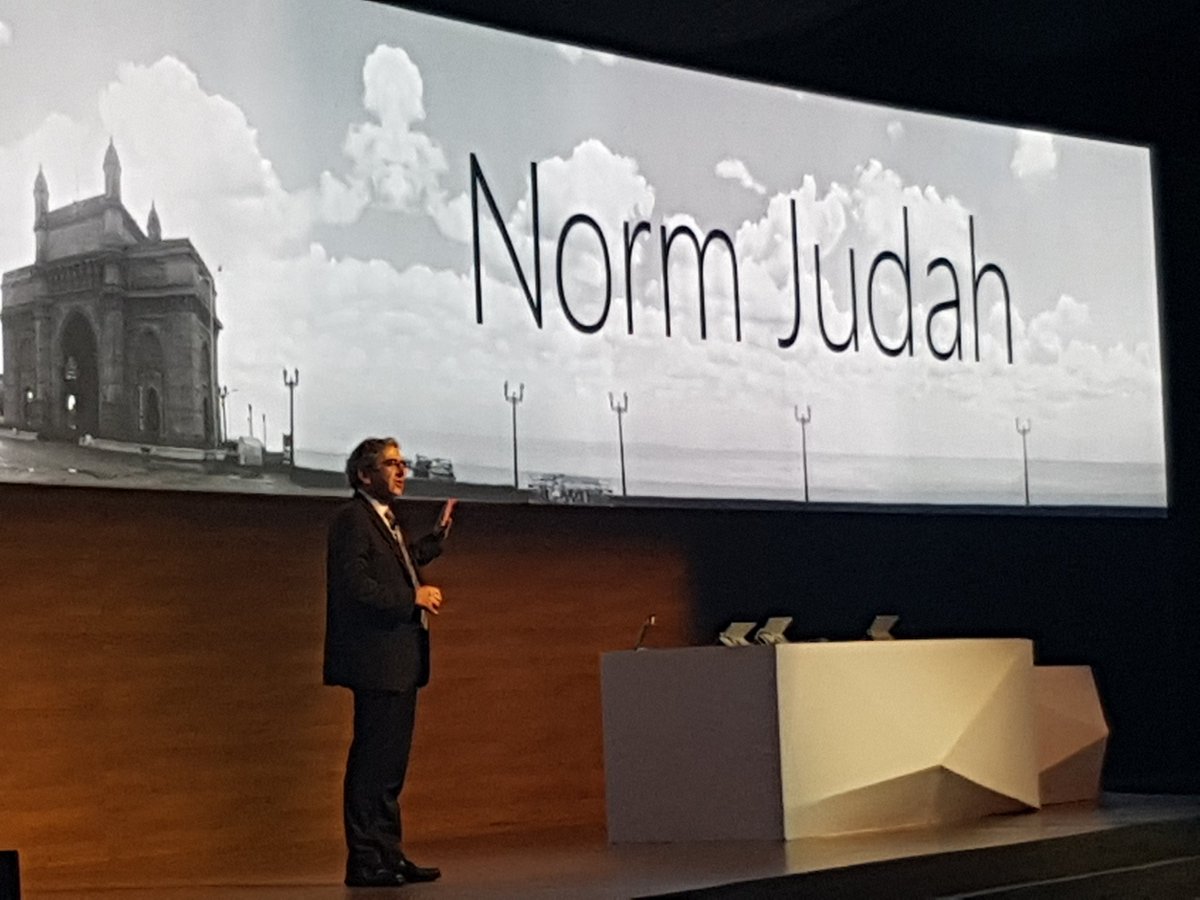 Feb 22, 2017 | 11:56:44

#ProjectSangam utilises #Aadhar card and #Linkedin to empower indians to get relevant jobs in India… https://t.co/VSa2rOjKVO

Feb 22, 2017 | 10:56:44

.@Microsoft is working towards making Indian villages adopt #digital methods #SmartVillages… https://t.co/YqS5PbKvrt

Feb 22, 2017 | 10:52:55

.@Microsoft also announced #SkypeLite with built-in #Aadhar identity feature for India… https://t.co/IL5cPNyCte

Feb 22, 2017 | 10:47:26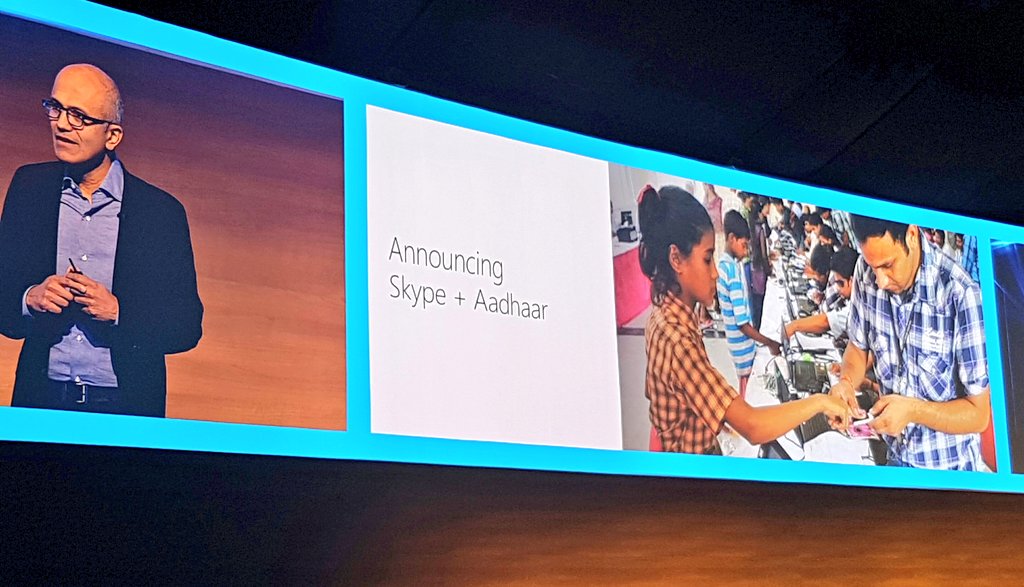 Feb 22, 2017 | 10:43:02

Andhra Pradesh will use #Microsoft cloud services for smooth #Digital transformation… https://t.co/IGyXGMyR5n

Feb 22, 2017 | 10:30:35

#Digital Transformation is shaping the everyday lives of people in India- Satya Nadella… https://t.co/WU14p5CsIu

Feb 22, 2017 | 10:27:24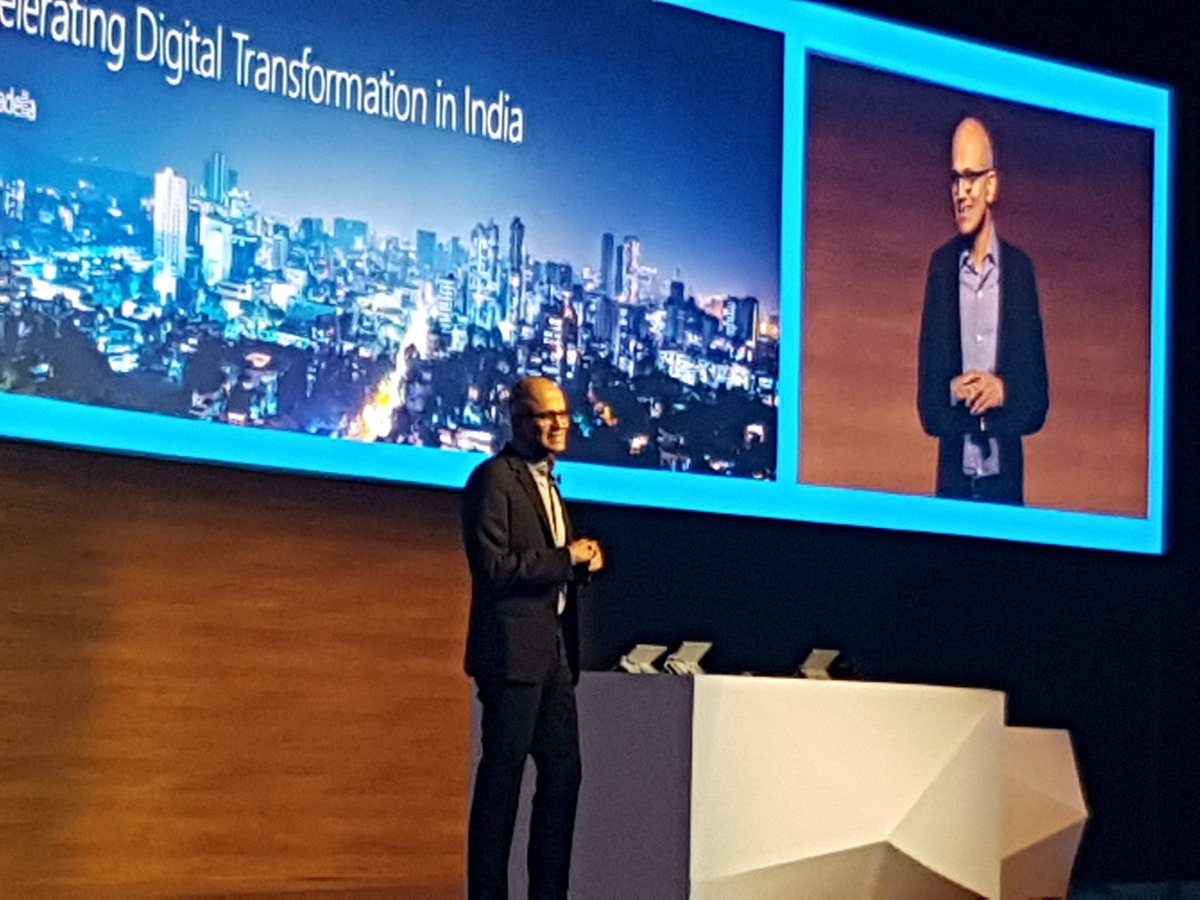 Feb 21, 2017 | 18:47:44